Orlando Safety Alliance
March 20, 2019 from 10AM to 12PM

PRESENTATION

Damage Prevention
Kathy Thrash, Damage Prevention Liaison, Sunshine 811

NEW LOCATION
To Be Announced
Douglas Shelton, Chairperson
Cell: 321-558-4210 | Email: orlando@safetyalliance.org
TRUSTEE MEMBERS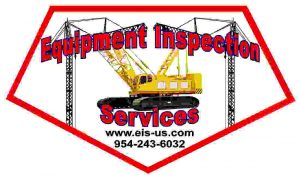 Todd Roper, CEO | Phone: 954.243.6032 | Email: todd.rtr.eis@gmail.com
Georgette Roper, President/CFO | Phone: 954-243-6032 | Email: eis.georjet@gmail.com
Address: 3682 Wickham Road, Suite B1, UPS Box 310, Melbourne, FL 32935
Website: www.eiscrane.com
Equipment Inspection Services goal is to educate crane operators, riggers, inspectors and businesses to reduce the risks inherent in any location where cranes are working. They wll improve the skills of those working in and around cranes, ensuring that cranes have been properly inspected and maintained, helping workers make rational decisions in a dangerous environment and assist businesses in creating safer worksites.

Manny Rodriguez, SE Regional Safety Director | Phone: 954-604-9190 | Email: rodriguezm@bakerconcrete.com
Address: 5555 Anglers Avenue, Suite 1A, Fort Lauderdale, FL 33312
Website: www.bakerconcrete.com
Baker Concrete Construction, Inc. is the nation's leading concrete construction firm specializing in all types of cast-in-place concrete construction. Through 46 years of construction experience and over 10,000 projects completed, Baker is qualified to handle any concrete construction project from commercial office buildings, to heavy industrial power plants, including forming, reinforcing, placing and finishing of foundations, slabs, structures, or virtually any other concrete structure.


Vern Vokus, President/CEO | Phone: 561.585.9859 | Email: vvokus@lfhservices.com
Mirto Vigoa, CFO | Phone: 561.722.3392 | Email: mvigoa@lfhservices.com
Drew Lofton, Safety Director| Phone: 305-775-3243 | Email: dlofton@lfhservices.com
Address: 1551 Forum Place, Suite 400B, West Palm Beach, FL 33401 | Phone: 800.546.7402
Website: www.laborforhire.com
Providing safer workers, faster response time, and better service than their competitors is how they deliver world-class service. They know what it takes to attract and retain the most talented skilled employees available in the area. Their proprietary screening processes ensure only the most qualified, dependable people are staffed and dispatched to their clients' assignments. Labor for Hire employs some of the most cutting edge technology available in the industry to manage our team members efficiently and effectively. They can customize their screening process to fit your particular needs, including criminal background checks, drug screenings, and competency and aptitude tests.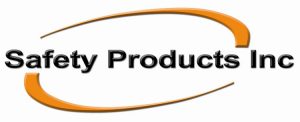 Kathy Felsten, Florida Construction Account Manager | Phone: 863-581-7048 | Email: kfelsten@spisafety.com
Address: 3517 Craftsman Blvd., Lakeland, FL 33803 | Phone: 800-248-6860
Website: www.spisafety.com
Safety Products Inc believes in preventing occupational injuries and saving lives. We provide product education, guide buying decisions, and supply quality products and services. We are an occupational safety and health supplier dedicated to safety at work.
Kathy Thrash, Damage Prevention Liaison | Address: 11 Plantation Road, DeBary, FL 32713
Phone: 386-575-2057 | Email: kathy.thrash@sunshine811.com
Website: www.sunshine811.com
Counties Served: Brevard, Flagler, Highlands, Lake, Marion, Orange, Osceola, Polk, Seminole, Sumter, Volusia
Sunshine 811 puts you in touch with people who can locate buried utilities. Call 811 Before You Dig. This is a Free Service. Sunshine 811 is a not for profit corporation which began with the 1993 adoption of the "Underground Facility Damage Prevention and Safety Act," Chapter 556, Florida Statutes. Underground utility owners and operators are required by this law to be members of Sunshine 811. Member underground utility owners and operators fund its operation.
Orlando Safety Alliance Members
A-1 Block Corporation
Brad Coolidge, Safety & Environmental Manager | Phone: 407-422-3768 | Email: brad@a1block.com
A-C-T Environmental & Infrastructures, Inc.
Todd Spencer, Director, Health & Safety | Cell: 352-259-1503 | Email: tspencer@a-c-t.com
AmCrane
Burt Thorpe, Training Manager | Phone: 407-709-3268 | Email: amcrane1@aol.com
CHARTER MEMBER
Operator safety training, equipment inspections, certification and 3rd party crane inspections and expert witness testimony on the following: cranes (crawler, truck, rough terrain & tower), rigging, aerial lifts, scissor lifts, bucket trucks, backhoes, excavations, loaders and forklifts.
AON
David Storch, Vice President of Safety and Risk Control | Phone: 407-222-6979 | Email: david.storch@aon.com
CHARTER MEMBER
Arete Building Services
Steven Berger, President | Phone: 321-236-3731 Email: sberger@aretebuildingservices.com
Construction and facilities related services including general contracting, construction management and consulting, property inspection, facility condition assessments.
A.R.G. Construction, Safety & Health
Adalberto Rivera-Gueits, Risk Management & OSHA Compliance Specialist | Cell: 407-781-6973 | Email: adalberto@argcsh.org
A.R.G. Construction, Safety & Health has been in business since 2009. Our mission is to inspire a culture of safety and health for our clients in this Industry. We also help our clients enhance the quality of life for all staff in their field. We lead positive management change and deliver value to members through information, advocacy and service. We are dedicated not only to making the construction process enjoyable and beneficial, but also to ensuring safe and injury free working environments for our clients. We view risk management and the health and safety of each of our clients companies as the most important and vital to our operations.
Badger Daylighting
Tony Jensen, Operations Manager | Phone: 407-558-0240 | Email: tjensen@badgerinc.com
Larry Hill, Business Development | Phone: 407-408-5355 | Email: lhill@badgerinc.com
We specialize in non-destructive hydro vac-excavating around buried utilities and infrastructure including Subsurface Utility Engineering, potholing, deep hole excavation for pilings, pole holes, slot trenching and debris removal and cleanouts.
Base Construction
Didier Alba, Superintendent | Cell: 386-337-5135 | Email: didier@basecm.com
BernhardMcc
Kenneth Rea, Regional Safety Manager | Phone: 401-473-7652 | Email: krea@bernhardmcc.com
BLW Safety Consulting
Brian Wood, Consultant | Phone: 386-414-0419 | Email: bwood@blwsafety.com
Safety Consulting
Bobby Lee Aluminum, Inc.
Elizabeth Lee, Secertary/Treasurer | Phone: 863-453-2543 | bobbylee45@embarqmail.com
Boys Electrical Contractors
Randy Allen, Safety Manger | Phone: 321-987-7761 | Email: rallen@boyselectrical.com
Alisha Hansford, Safety Administrator | Phone: 321-727-3887 | Email: boyspa@boyselectrical.com
Craig Wambold, Project Manager | Phone: 321-863-5171 | Email: cwambold@boyselectrical.com
CHARTER MEMBER
Electrical contractor
Brasfield and Gorrie
Matt Smith, Regional Safety Manager | Phone: 407-223-9436 | Email: matsmith@brasfieldgorrie.com
Ruben Rodriguez Jr., Senior Safety Manager | Phone: 407-470-3197 | Email: rrodriguez@brasfieldgorrie.com
Carey Williams, Senior Safety Manager | Cell: 407-562-4665 | Email: cawilliams@brasfieldgorrie.com
Brightview Landscape Development
Mark Steffeck, Branch Safety Officer | Phone: 321-403-6910 | Email: Mark.Steffeck@brightview.com
Carter Electric
Mike Carey, Safety Director | Phone: 407-814-2677 | Email: mike.carey@carter-electric.com
Certified Slings & Supplies
Rick Larsen, Safety Program Manager | Contact Phone: 407-739-7277 | Email: rick.larsen@cerifiedslings.com
CHARTER MEMBER
Manufacturer of Slings & Rigging as well as Distributor of the same as well as Fall Protection & all Safety PPE. Plus at our Academy in Tampa we offer training classes for Rigging, Fall Protection, Confined Space Entry, Controlled Descent, etc.
Christy Associates (Werner)
Alec Christy, Safety Specalist | Phone: 407-375-5107 | Email: alec@christyreps.com
CHARTER MEMBER
CICB
Billy Cook, Sales & Marketing Director | Phone: 281-686-6111 | Email: billy.cook@cicb.com
CHARTER MEMBER
CIH Support
Joanne Creech | Phone: 321-750-5197 | Email: jcreech@cihsupport.com
CHARTER MEMBER
Collage Companies
Rob Maphis, Vice President of Operations, COO | Phone: 407-829-2257 | Email: rmaphis@collage-usa.com
Collis Roofing
Nino Ramierz, Director of Safety and Risk Management | Phone: 321-228-7245 | Email: nino@collisroofing.com
Keven Cannone, Safety Associate | Phone: 407-921-2779 | Email: kcannone@collisroofing.com
Colonial Risk Management
James Borr, President | Phone: 407-889-7233 | Email: jborr@colonialrisk.com
Comprehensive Energy Services, Inc.
Leroy Konesko, Safety Director | Email: leroyk@cesmechanical.com
CORE Safety Group
Jorge Torres, Director of Safety Services | Phone: 321-710-6651 | Email: jorge.torres@coresafety.com
National safety consulting and loss control services
Cortez, Inc.
Mark Fitzgerald, Project Manager | Phone: 407-656-4397 | Email: Markf@cortezinc.net
County of Volusia
Beth La Hue, Safety Coordinator | Phone: 386-736-5951 | Email: blahue@volusia.org
CHARTER MEMBER
Crane & Hoist Service Group
Mike Ficarelli, Account Manager | Phone: 808-285-8214 | Email: ficarellim@hoistcrane.com
DeWalt
Will Jimenez, Sales Specialist | Cell: 786-365-5960 | Email: will.jimene@dewalt.com
Dewitt Custom Concrete
Robert Thompson, Safety Administrator | Phone: 407-307-4152 | Email: robert@dewittcc.com
CHARTER MEMBER
Disney
Christopher Bateman, Superintendent | Phone: 321-689-7621 | Email: christopher.d.bateman@disney.com
Electricom Inc.
Jeff Scheub, Safety Manager | Cell: 219-781-1992 | Email: jscheub@electricominc.com
Elro Holdings
Richard Asta, CEO | Cell: 407-697-6165 | Email: rasta@elroholdings.com
FC Construction Services
Andres Mejias, Southeast Regional Manager | Phone: 407-725-2276 | Email: Amejias@fc-cs.com
Workforce Analytics-Access Control-Compliance
FDR Safety
James Carnahan, Senior Safety Consultant | Phone: 352-216-7265 | Email: jcarnahan@fdrsafety.com
FINFROCK DMC
Gerard Scacchi, Safety Director | Phone: 352-229-0355 | Email: gscacchi@finfrock.com
FINFROCK is a leader in providing cost effective, rapid delivery of various types of multi-story buildings. We use a state of the art precast/pre-stressed concrete structural system which also frequently incorporates many subsystems into the structural components.
Florida Gas Transmission Company
Richard Barrett, Damage Prevention / Public Awareness | Phone: 407-468-6851 | Email: rick.barrett@energytransfer.com
CHARTER MEMBER
Florida Medical Response
Tim Reeber, Owner, Managing Member | Phone: 407-442-2739 | Email: floridamedicalresponse@mail.com
Providing a range of first aid services to General Contractors
Food Protection Group
Mark Queenan, Owner | Phone: 305-586-6776 | Email: Mark.queenan@gmail.com
CHARTER MEMBER
Fort Pierce Utilities Authority
Rae Lynn deBoer, Safety Officer | Phone: 772-216-3835 | Email: rdeboer@fpua.com
CHARTER MEMBER
Municipal Utility Provider
Frontline Safety, LLC
Randy Free, President | Phone: 407-353-8165 | Email: randy@frontlinesafetyusa.com
Frontline Safety offers a wide variety of safety training and services. Our goal is to increase your organization's knowledge of how to work safely. Our objective is to help you increase your company's profit, efficiency and productivity by minimizing your exposure to risk.
Hensel Phelps Construction
Danny Cummings, Project Safety Manager | Phone: 321-607-2664 | Email: danny.cummings@henselphelps.com
CHARTER MEMBER
Heavy Highway Infrastructure
Rick Rodriguez, VP Operations | Phone: 321-917-6285 | Email: rrodriguez@floridahhi.com
CHARTER MEMBER
HNTB
Roy Schofield, Resident Manager | Phone: 407-670-2369 | Email: rschofield@hntb.com
CHARTER MEMBER
Hoist and Crane Service Group
Mike Ficarelli, Account Manager | Phone: 904-518-7682 | Email: ficarellim@hoistcrane.com
We Service, Repair, Inspect, Load Test, & Certify all types of cranes and industrial elevators (including offshore and maritime). We also can service heavy equipment and overhead doors & dock levelers. We also can do rail surveys and NDT wire rope to check for inter core damage.
I & I Slingmax Rigging Solutions
Jordan Ent, Outside Product Advisor | Phone: 386-586-8177 | Email: jent@iandisling.com
Website: www.slingmax.com
I & I Slingmax Rigging Solutions is a manufacturing company servicing the crane and heavy lift industry. We pride ourselves on partnering with our customers to provide 24/7 service that is unmatched in the industry. This includes custom fabricated slings, hardware, hoists, fall protection, Lifting Devices, calibration, testing, engineering and repair services. Key markets include Aerospace, Construction, Industrial, Military, Nuclear, Shipbuilding and Transportation.
i+Icon Southeast
Daniel Nuehring, Safety Coordinator | Phone: 813-853-4624
Kelley Kronenberg
Timothy Dunbrack, Co-Managing Partner | 407-376-3701 | Email: TDunbrack@kelleykronenberg.com
Safety Alliance Legal Advisor
Lightsource HR
Justin Womrath, Safety Specialist | Phone: 407-724-9493 | Email: justin.womrath@lightsourcehr.com
Merit Fasteners
Donna Young, Technical Sales Manager | Phone: 407-331-4815 | Email: Dyoung@meritfasteners.com
Mizkan
Teddy Duncan, Safety Manager | Phone: 863-956-0391x 3345 | Email: teddy.duncan@mizkan.com
CHARTER MEMBER
Makers of Vinegar and cooking wine and Ragu pasta sauce
Oasis Outsourcing
Denise Churchwell, Risk Specialist II | Phone: 407-790-1380 | Email: dchurchwell@oasisadvantage.com
CHARTER MEMBER
OHL/Community Asphalt
Emmanuel LeHardy, Loss Prevention Manager | Phone: 786-200-2204 | Email: Elehardy@ohlusa.com
CHARTER MEMBER
Onsite Safety
Nathan Cunningham, Account Manager | Phone: 407-383-4886 | Email: ncunningham@onsitesafety.com
Shane Bardes, Safety Specialist | Phone: 407-288-4027 | Email: sbardes@onsitesafety.com
Orange County Sheriff's Office
Katie Didriksen, Risk Management Supervisor | Phone: 407-335-9327 | Email: kate.didriksen@ocfl.net
Lee Claycomb, Safety Coordinator | Cell: 407-254-7161 | Email: lee.claycomb@ocfl.net
CHARTER MEMBER
Orlando Health
John Brown, Manager of Occupational Safety | Phone: 321-841-8001 | Email: john.brown@orlandohealth.com
CHARTER MEMBER
Orlando Orthopaedic Center
Leslie Walsh, Marketing Director | Phone: 407-254-4077 | Email: lwalsh@orlandoortho.com
ORR Safety
Stacy Bond, Account Manager | Phone: 561-506-3600 | Email: sbond@orrcorp.com
ORR Safety is a distributor focused on safety and the environment
Osceola County
Ralph Caravello, Risk & Safety Manager | Phone: 407-742-1233 | Email: Ralph.Caravello@osceola.org
CHARTER MEMBER
Occupational Safety and Health Administration (OSHA)
Joan Spencer, Compliance Assistance Specialist | Phone: 813-626-1177 | Email: spencer.joan@dol.gov
Pike's Electric
Alex Raettig, Safety Director | Phone: 352-446-2397 | Email: araettig@pikeselectric.com
CHARTER MEMBER
POSS Safety - Professional Occupational Safety Services
David Ibanez, Safety Director | Cell: 239-699-1585 | Email: dibanez@possafety.com
POSS- Professional Occupational Safety Services, LLC. is an OSHA Workplace Safety Outreach training company for Construction, General Industry and Agriculture taking on several outsourcing projects. What make us different compare to other companies is that all services are provided bicultural and in both languages, English/Spanish.
Raney Construction
Kenny Moss, Safety Director | Phone: 352-429-2557 | Email: kmoss@rcishell.com
Tina Haddox, HR Director | Phone: 352-429-2557 | Email: tina@rcishell.com
CHARTER MEMBER
Reedy Creek Improvement District
Eduardo Fernandez, Safety Coordinator | Phone: 407-828-1385 | Email: efernandez@rcid.org
CHARTER MEMBER
Rivera Rodriguez & Associates, Inc.
Ada N. Rodriguez-Vargas, President & CEO | Cell: 407-781-6518 | Email: ada@rrainc.biz
We are an organization dedicated to providing a service to small and medium-sized companies under federal and state regulations in the United States. Our job is to maintain a high capacity training and services to all field staff of the Construction, General Industry, Maritime and Disaster Site. We work with you to articulate what your success ultimately will look like. And we help to facilitate successful outcomes.  Our extensive experience, combined with Rivera Rodriguez & Associates framework of industry best practices, ensures that your project goals are met and your expectations exceeded. We bring proven tools, methodologies, and a tailored approach — not out-of-the-box solutions. Through true collaboration and strong engagement, Rivera Rodriguez & Associates are able to deliver above and beyond your expectations. Helping your organization achieve successful results is at the heart of what we do. Because at the end of the day, we view your success as our success.
RJD Risk Management
Rick Dalrymple, CEO | Phone: 407-998-4108 | Email: Rick.Dalrymple@ioausa.com
Ro-Mac Lumber & Supply
Robbie Robison, Safety Director | Phone: 352-561-6217 | Email: rob.robison@romaclumber.com
Ro-Mac is a building supply company. We have four yards in central Florida, as well as a truss plant, door plant, and commercial door fabrication facility.
Saferite Solutions
Eduardo Henao, Territory Sales Rep | 407-675-5286 | Email: Eduardo@saferitesolutions.com
Carolina Maya, Inside Sales Rep | Cell: 407-497-1185 | Email: Carolina.m@saferitesolutions.com
Safety Links
Glen Hansen, President | 407.917.9188 | Email: ghansen@safetylinks.net
CHARTER MEMBER
Safety Consulting, Management and Training company
Safety Products
Ted Kiraly, Account Manager | Phone: 863-860-8606 | Email: tkiraly@spisafety.com
CHARTER MEMBER
Safety specialist distributor
Select Physical Therapy
Christina McDaniel | Cell: 407-791-8733 | Email: CMMcDaniel@selectmedical.com
Seretta Construction
Tony Cardamone, Division Safety Director | Phone: 407-947-1938 | Email: acardamone@seretta.com
Trevor Schwiderske, Safety Director | Phone: 407-290-9440 | Email: tschwiderske@seretta.com
Tilt Wall Commercial Concrete Contractor
Safway Group
David Emeigh, Multi Branch Safety Manager | Phone: 407-450-0434 | Email: david.emeigh@safway.com
Access and Industrial Services
S.I. Goldman Company
Kyle Ricker, Special Projects Division Manager | Phone: 321-278-1307 | Email: kyle.ricker@comfortsystemsusa.com
Tyler Brooks, Fab Shop Manager | Email: tyler.brooks@comfortsystemsusa.com
CHARTER MEMBER
Mechanical Contractor
Sims Crane & Equipment
Mike Kuffermann, Branch Manger | Phone: 813-361-2631 | Email: mike.kuffermann@simscrane.com
JD Verschuere, Safety Associate | Phone: 813-294-4749 | Email: jd.verschuere@simscrane.com
CHARTER MEMBER
Steel City Safety
Chris Kuhn, Safety | Phone: 412-551-3250 | Email: Pghsteelers1011@gmail.com
Sumymca International
Steve Horne, Director of U.S. Domestic Sales | Phone: 813-629-7591 | Email: steveh@sumymcaint.com
CHARTER MEMBER
Safety solutions; PPE, Training, FR Allarel, Footware, Headwear
Sunshine 811
Kathy Thrash, Central Florida Damage Prevention Liaison | Phone: 800-638-4097 | Email: kathy.thrash@sunshine811.com
CHARTER MEMBER
Superior Construction Company
Bryan Stone, Safety Director | Phone: 904-292-4240 | Email: bstone@superiorconstruction.com
Frank Ortega, Safety Manager | Phone: 407-473-2184 | Email: fortega@superiorconstruction.com
CHARTER MEMBER
Team Fishel
Darin Joyce, Supervisor | Phone: 352-214 -0515 | Email: Dljoyce@teamfishel.com
CHARTER MEMBER
The Packers of Indian River
Roger Churchwell, Supervisor | Phone: 772-216-7838 | Email: Chruchd@yahoo.com
CHARTER MEMBER
Tower Eight Staffing Solutions, Inc. DBA Skiiled Resources
Robert Dillon, Safety Manager | Phone: 407-930-5858 | Email: rdillon@skilledresources.com
Travelers
Michael St. Lawrence, Construction Risk Control | Phone: 407-718-2032 | Email: mstlawre@travelers.com
CHARTER MEMBER
Turner Construction
Kevin Clark, Project Safety Assistant | Phone: 321-558-4199 | Email: kclark@tcco.com
Justin Fulton, Area EHS Manager | Cell: 407-394-9473 | Email: jfulton@tcco.com
Unified Commission of Safety and Environmental Services
Sandrea Norris, VP Sales and Marketing | Phone: 407-765-6176 | Email: sbarnes@ucses.com
CHARTER MEMBER
The Unified Commission of Safety and Environmental Services (UCSES) provides safety training throughout Florida. Some of our classes, to name a few, are the Florida Intermediate and Advanced MOT, Heavy Equipment Operator Safety, HazWoper, OSHA 10 and 30 Hour. For more information please visit our website at www.ucses.com or contact us directly at 407-765-6176.
US Healthworks
David Martens, Key Account Specalist | Phone: 407-399-5374 | Email: david.martens@ushworks.com
David Kobrinetz, National Director of Telemedicine | Phone: 858-735-1001 | Email: David.Kobrinetz@USHWorks.com
CHARTER MEMBER
USF SafetyFlorida Consultation Program
Mylene Kellerman, Assistant Director | Cell: 407-832-5792 | Email: mkellerm@health.usf.edu
Pat Stark, Safety & Health Consultant | Phone: 407-262-7434 | Email: pstark@health.usf.edu
VMG Construction, Inc.
Adrian Galvan, CEO | Phone: 407-347-9536 | Email: adrian@vmgconstructioninc10.com
Structural Concrete Subcontractor
WELBRO Building Corporation
Kevin Boland, Safety Manager | Cell: 619-321-8291 | Email: kboland@welbro.com
Westbrook Service Corp *AMBASSADOR MEMBER*
Don Cerullo, Fleet & Safety Manager | Cell: 407-432-8919 | Email: dcerullo@westbrookfl.com
In business since 1949. Westbrook is a Commercial HVAC, Plumbing, and Electrical Service provider across Central Florida.
Wiginton Fire Systems
Martin Morales, Safety Manager | Phone: 407-920-0996 | Email: martin.morales@wiginton.net
Winter Park Construction
Christina Skirvin, Safety & Risk Manager | Phone: 407-644-8923 | Email: christina@wpc.com
Bill Grant, Safety/QC | Phone: 407-644-8923 | Email: bill@wpc.com
CHARTER MEMBER
Zenith Insurance
Jessica Bohan, Senior Safety and Health Consultant | Phone: 407-450-6308 | Email: jbohan@thezenith.com
Andy Tatum, Safety and Health Manger | Phone: 772-978-7460 | Email: atatum@thezenith.com
CHARTER MEMBER
Additional Members
Kevin Boland, Safety Manager | Phone: 619-321-8291 | Email: kevinbolandsd@gmail.com