The Safety Alliance is a proud Ambassador for the National Weather Service. Please CLICK HERE for information and resources on their Seasonal Safety Campaigns!
Related Links & Information
Provided below are links to local hurricane guides and weather sites which will aide in preparing you for hurricane season. If a storm is currently threatening your area, please be sure to prepare for the storm, heed warning and watches as well as specific information related to potential impacts of the storm.
Important Links
Important Numbers
State Volunteer and Donations Hotline 1-800-FL-HELP1 (1-800-354-3571)

Salvation Army Donation Helpline 1-800-996-2769

American Red Cross 1-800-HELP-NOW (1-800-435-7669)

State of Florida Emergency Information 24-hour hotline (FEIL) 1-800-342-3557

FEMA (Federal Emergency Management Agency) Registration  1-800-621-FEMA(3362)

TTY: 1-800-462-7585

Elder Affairs 1-800-96-ELDER (1-800-963-5337)

Department of Financial Services Insurance Claim Hotline 1-877-MY-FL-CFO (1-877-693-5236)

Attorney General's Price Gouging Hotline 1-800-646-0444

Agricultural and Consumer Services Price Gouging Hotline 1-800-HELP-FLA (1-800-435-7352)

Shelter Information *ARC or 850-402-5656
Additional Resources
Ready.Gov/Hurricanes - This page explains what actions to take when you receive a hurricane watch or warning alert from the National Weather Service for your local area. It also provides tips on what to do before, during, and after a hurricane.
AccuWeather Hurricane Center - An expected delay in the onset of El Niño may increase the number of tropical storms and hurricanes to form in the Atlantic during 2017.
Weather.com Hurricane Central - The National Hurricane Center is keeping a close eye on a system that has come off the African Coast.
Cleaning for the World Hurricane Guide -  Over the years, Gleaning For The World has responded to nearly every major disaster in America and across the world. From Superstorm Sandy and Hurricane Katrina to Typhoon Haiyan and Nepal Earthquakes, we have been involved in helping suffering families make it through their hard times by meeting their physical, emotional and spiritual needs. Threats may be physical, emotional, or financial. It is important to plan accordingly for all emergencies to reduce risk and limit damage. The most important component of family and home emergency planning is communication. The whole household needs to be involved in the planning process so that in the event of an emergency, each individual is able to respond quickly and appropriately.
National Geographic Hurricane Facts - Hurricanes are giant, spiraling tropical storms that can pack wind speeds of over 160 miles (257 kilometers) an hour and unleash more than 2.4 trillion gallons (9 trillion liters) of rain a day. These same tropical storms are known as cyclones in the northern Indian Ocean and Bay of Bengal, and as typhoons in the western Pacific Ocean.
Weather Wiz Kids Hurricanes - A hurricane is a huge storm! It can be up to 600 miles across and have strong winds spiraling inward and upward at speeds of 75 to 200 mph. Each hurricane usually lasts for over a week, moving 10-20 miles per hour over the open ocean.
Weather Bug Hurricane Tracking Map - Interactive tracking map.
USGS Hurricane Information - Hurricanes bring destructive winds, storm surge, torrential rain, flooding, and tornadoes. A single storm can wreak havoc on coastal and inland communities and on natural areas over thousands of square miles. In 2005, Hurricanes Katrina, Rita, and Wilma demonstrated the devastation that hurricanes can inflict and the importance of hurricane hazards research and preparedness.
Weather Underground - Active Tropical Storm Advisories
United Way Hurricane Resource Center - Helpful information on how to get ready for hurricane season.
(NEW) Top 5 Ways Active Construction Sites Should Prepare for Hurricane Season
U.S. Government Hurricane Links
NOAA Hurricane Hunters (Aircraft Operations Center)
Air Force Hurricane Hunters (USAF 53rd WRS)
IWIN Tropical Page (Full advisory list)
NWS Marine Fax Charts (Many charts - .TIF format)
NOAA Coastal Services Center's interactive historical hurricane atlas
NOAA National Climate Data Center's historical hurricane data
FEMA's Ready.gov (Disaster preparation)
National Flood Insurance Program
Miami National Weather Service
Tropical Prediction Center (TPC)
US Coast Guard Storm Center
Local Government Hurricane Links
State of Florida Catastrophic Storm Risk Management Center
Miami-Dade County Emergency Management website
Broward County Emergency Management Agency website
Monroe County Department of Emergency Management website
Palm Beach County Division of Emergency Management website
Virginia Emergency Management
SW Florida Regional Planning Council (planning PDF)
University Hurricane Links
CIMSS Tropical Weather Pages (University of Wisconsin)
University of Wisconsin's WXP model output
FSU Explores! (All recon reports and information)
SUNY Brockport Hurricane Page (Search tool for text products)
Miami University [Ohio] (Advisories, discussion, satellite loops, recon info , model data, etc.)
U-Hawaii (Forecast maps for Central Pacific)
Colorado State (Dr. William Gray's seasonal forecasts)
Texas A&M University
University of North Carolina Press Hurricane books
University of North Carolina Press "Faces from the Flood : Hurricane Floyd Remembered"
Private Hurricane Links
(listing here does NOT imply U.S.Government endorsement)
HWind Scientific (hurricane wind field resource)
The Hurricane Hunters Association (a private organization)
Best of the Web : Hurricanes
USA Today's Guide to hurricane information
Southern Aviation Resources Tropical Weather
Hurricane City
Weather Underground (Everything)
Consumer Watch's hurricane safety page
Life Insurance's natural disaster safety page
Weatherman 911
Golden Triangle (Advisories, discussions, images, links, TX info)
Mike Welch's Hurricane Warning Page
Terrapin Associates (JAVA animated storm tracking)
Tampa Bay Online (Local info and advisories)
The Caribbean Hurricane Page (News and info from the Caribbean)
GRADS Tropical Page (Tropical analysis graphics)
Univ. of Dundee's Stormpulse (Interactive graphics of HURDAT)
Central Florida Hurricane Center (News on current storms and conditions)
Millennium Weather (TRANTECH model)
FUNET (Hurricane aircraft decoding info)
UNISYS Weather's Hurricane Page
INFOPLEASE's Hurricane Page
Adriansweather.com : Tracking the Eye of the Storm
Adjusters International (public adjusters and disaster recovery consultants)
TropicalWeather.Net offers interpretation and insight on tropical weather forecasts
Environmental Science Degree (Careers in Environmental Sciences resource site)
Home Preparation Tips for Weather - Angie's List (Thank you Peyton for your suggestion)
Hurricane Preparedness Links
USA Today's Hurricane Safety Guide
Fox 13 Tampa Bay - Hurricane page
Hurricane Preparedness Tips for Special Needs People
Ft. Lauderdale Sun-Sentinel
Orlando Sentinel
[AD] Healthy Eating in an Emergency
Insurance Quotes' Homeowner's Hurricane Safety Guide
Bounce Energy's Hurricane Preparedness Guide
[AD] Polygon Group (UK) Flooding Prep Guide
Direct Line (UK) Minimise Flood Damage Guide
Kid's Weather Links
NOAA's weather research site for Kids
NCAR's interactive Hurricane Strike
Surfing the Net with Kids : Hurricanes
Miami Museum of Science's Hurricane site for Kids
Shade Comfort Kid's Guide to Hurricanes and Hazardous Weather
Univ. of Rhode Island's Hurricanes: Science and Society
FEMA's Ready.gov site for Kids
Enviornment Canada's Hurricane Center site for Kids
Study Web
Hotlist: Weather Science
Australian hurricane links
Hooda Math
Math Resources
Environmental Science educational resources
Kid's Guide to Tornadoes
State of Play's Guide to Staying safe outdoors in severe weather

Image Resources Links
Fotosearch hurricanes stock photos
Canstock stock photos (hurricanes)
GoGraph stock photos
Barewalls images
FreeArt images
Additional Links
CDC Guide to Extreme Heat
Disaster Preparedness at Home: Filter Out the Damage
Disaster Prep & Self Storage - What You Need to Know
PA DMV Emergency Driving Tips
Emergency Preparedness for Seniors & the Disabled
Humane Society - Protect Your Pets
[AD] Disaster Safety for Renters
Ready for Anything: First Aid for Pets
How to Drive Safely Before, During and After a Storm
Disaster Recovery: Getting the Most from Your Homeowners Insurance
Disaster Safety for Construction Sites
How to Talk End of Life and Emergency with Your Family
Organize and Prepare for Disasters
Emergency Preparedness for Seniors
Disaster First Aid and Health Safety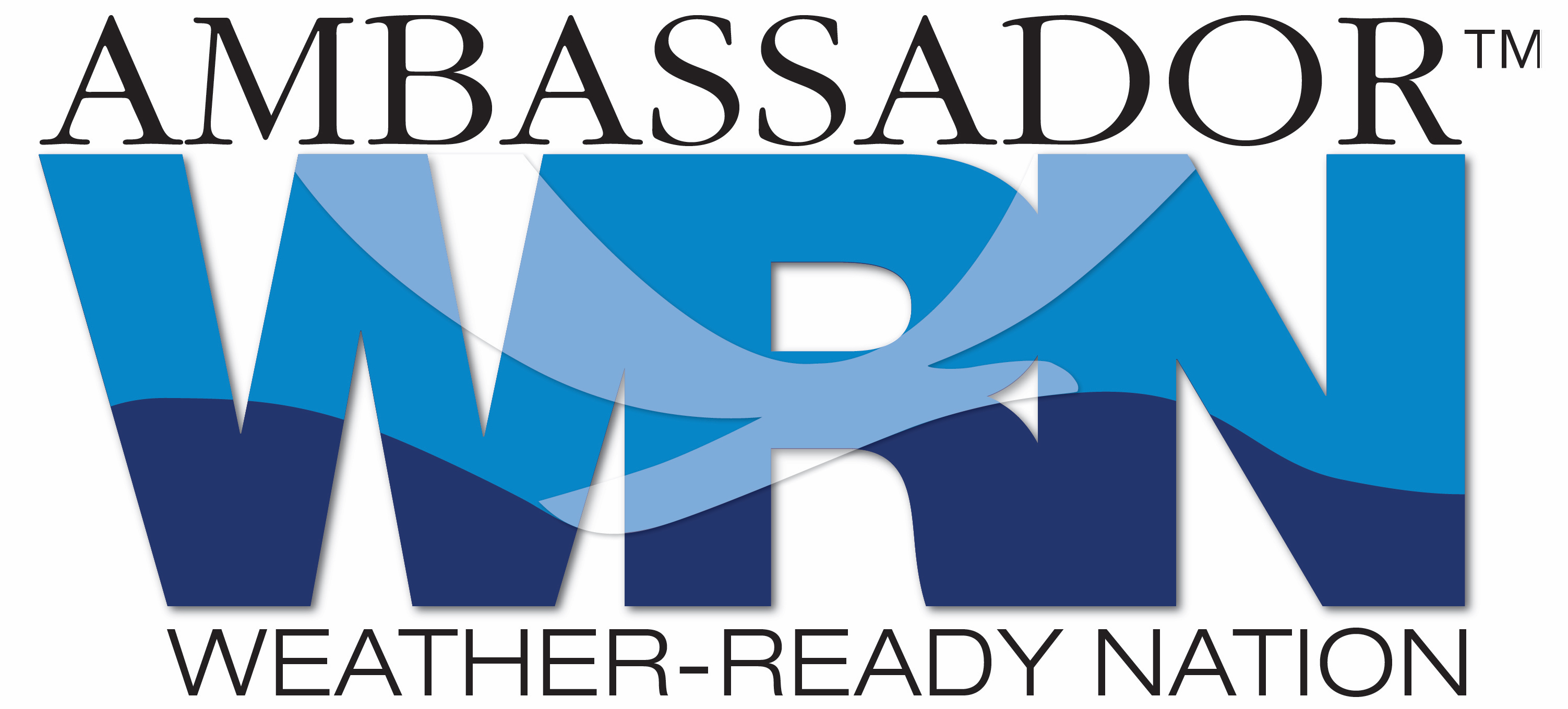 Weather-Ready Nation Ambassadors with an education mission---
Here are a few highlights for you and your organization to consider participating or learning more about to help build a Weather-Ready Nation.
--WRN Education Team
#SafePlaceSelfie
Schools...teachers...students...do you know where your safe place is?
During the first week of April please join us for #SafePlaceSelfie! Let's encourage everyone across the country to take the #1 preparedness action when extreme weather threatens.   Participate using your organization's social media accounts (Twitter, Facebook, Instagram, etc.) or even your personal accounts.  Below are some talking points that provide more details on how you and your organization can contribute. It is fun. It is free. And it will go a long way to building a Weather-Ready Nation!

#SafePlaceSelfie is a grassroots campaign as part of NOAA's Weather-Ready Nation to get individuals, businesses, and all organizations ready, responsive, and resilient to extreme weather events. Knowing your "safe place" when extreme weather threatens is the #1 preparedness action anyone can take.  Focus is broad across the spectrum of hazards, and not just tornadoes.  Hazards to consider: lightning, severe (tornadoes, high winds), extreme heat/cold, flooding, rip currents, wildfires, hurricanes, tsunamis...And your safe place may be very different for the various hazards.  For instance, a car may be a safe place from lightning, but is a dangerous place during flash flooding.
Get creative! Is your school holding a drill or exercise?  Students in action is a very compelling image and can carry preparedness to the home.
Student Opportunities and Careers
The NWS serves in a variety of careers across the country such as meteorologists, hydrologists,  computer programmers, electronics engineers and technicians, budget analysts, program managers, lawyers and many more! There are also numerous student opportunities available through NOAA and the NWS. Also, check out our NWS Student Opportunities and Careers brochure to share with your students. To learn more visit weather.gov/careers/
NOAA Planet Stewards
The NOAA Planet Stewards Education Project (PSEP) provides formal and informal educators working with elementary through college aged students the knowledge and resources to build scientifically-literate individuals and communities who are prepared to respond to environmental challenges monitored by NOAA. PSEP also supports educators in the development and implementation of projects involving hands-on activities that conserve, restore, and protect human communities and natural resources.
To learn more about Planet Stewards, our educational and stewardship community, resources and check out upcoming events visit https://oceanservice.noaa.gov/education/planet-stewards/
Apply now for the 2018 EE Local Grant Program
Up to $3 million in funding for locally-focused environmental education grants is now available. EPA expects to award three to four grants in each of EPA's ten Regions, for no less than $50,000 and no more than $100,000 each, for a total of 30-35 grants nationwide. Proposals are due March 15, 2018.
Through this grant program, EPA intends to provide financial support for projects that design, demonstrate, and/or disseminate environmental education practices, methods, or techniques, that will serve to increase environmental and conservation literacy and encourage behavior that will benefit the environment.
In addition to other environmental topics, the 2018 EE Local Grant Program includes support for projects that reflect the intersection of environmental issues with agricultural best-practices, conservation of natural resources, food waste management, and natural disaster preparedness.  
Applicants must apply under the Request for Proposal (also known as a Solicitation Notice) for the EPA Region in which the funded project would be located.
Please refer to the full announcements for details, available at http://www.epa.gov/education/environmental-education-ee-grant-solicitation-notice.
Find background on the EE Grants Program and resources for applicants at http://www.epa.gov/education/environmental-education-ee-grants.
NAAEE Launches New ee360 Fellowship Program
Looking to affect change in your local community with your environmental project? Apply NOW for the ee360 Community EE Fellowship! Prospective fellows will create an EE Action project concept as part of their application. Selected fellows will receive support from the North American Association for Environmental Education (NAAEE) and the ee360 team through professional development, resources, & networking opportunities. Additionally, fellows receive an all-expenses-paid leadership training in summer 2018 and a scholarship to attend #NAAEE2018 in Spokane, WA this October. Learn more about the benefits of becoming a fellow and apply by Thursday, March 1, 11:59 PM ET. Open to residents of North America. Visit: https://naaee.org/our-work/programs/ee360/ee360-community-ee-fellowship


Thank you for connecting with the
Weather-Ready Nation Team
"Be a Force of Nature"