ENGLISH OR SPANISH $14.95 EACH OR $24.95 FOR BOTH
State and Federal Laminated Labor Law Posters
All labor law posters are researched and kept up to date. These posters are required to help your company avoid employee lawsuits and federal fines from outdated labor law posters.
Current State and Federal Labor Law Poster Includes:
2019 Current State Minimum Wage

Equal Employment Opportunity is the Law (Updated 3/14)
Heimlich Maneuver (Notice to Obtain)
Prohibits Discrimination (Updated 7/15)
Reemployment Assistance Program Law formerly UI (Updated 5/15)
Workers' Compensation (Updated 2/19)
Federal Minimum Wage (Updated 7/16)
Federal Employee Polygraph Protection Act (Updated 8/16)
Federal Fair Labor Standards Act (Updated 7/16)
Federal Family Medical Leave Act (Updated 7/16)
Federal Equal Employment Opportunity - Includes GINA
USERRA
Emergency Phone Number
Pay Day Notice
ADDITIONAL INFORMATION
Poster Size 27" x 40"
Laminated and shipped in a cardboard tube.

Full Color
Compliance Guaranteed
Made in USA
Note: We recommend posting labor law posters in Spanish and English if more than 10% of your workplace speaks Spanish as a primary language. In the following states, it is a mandatory requirement: AZ, CA, FL, GA, NM, NY, and TX. *NOT LEGAL ADVICE OR OPINION. PLEASE CONSULT LEGAL EXPERT IN YOUR LOCAL AREA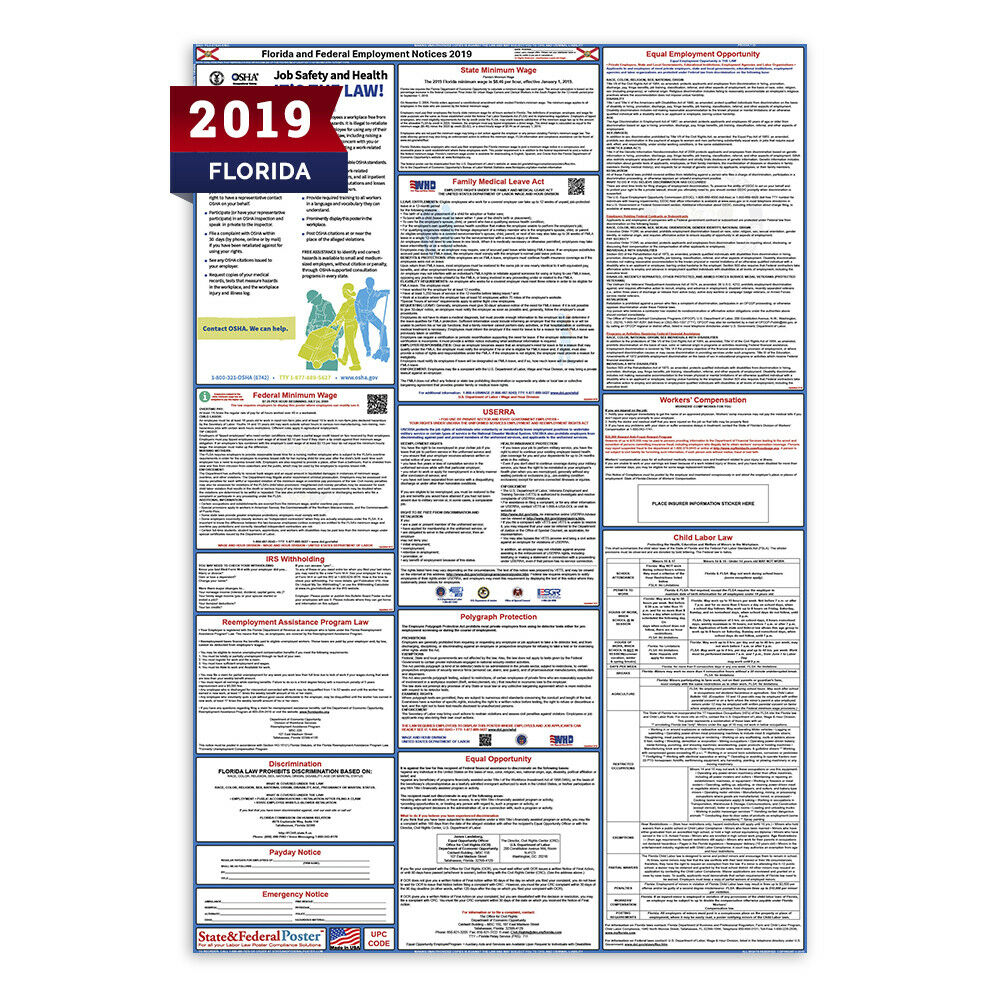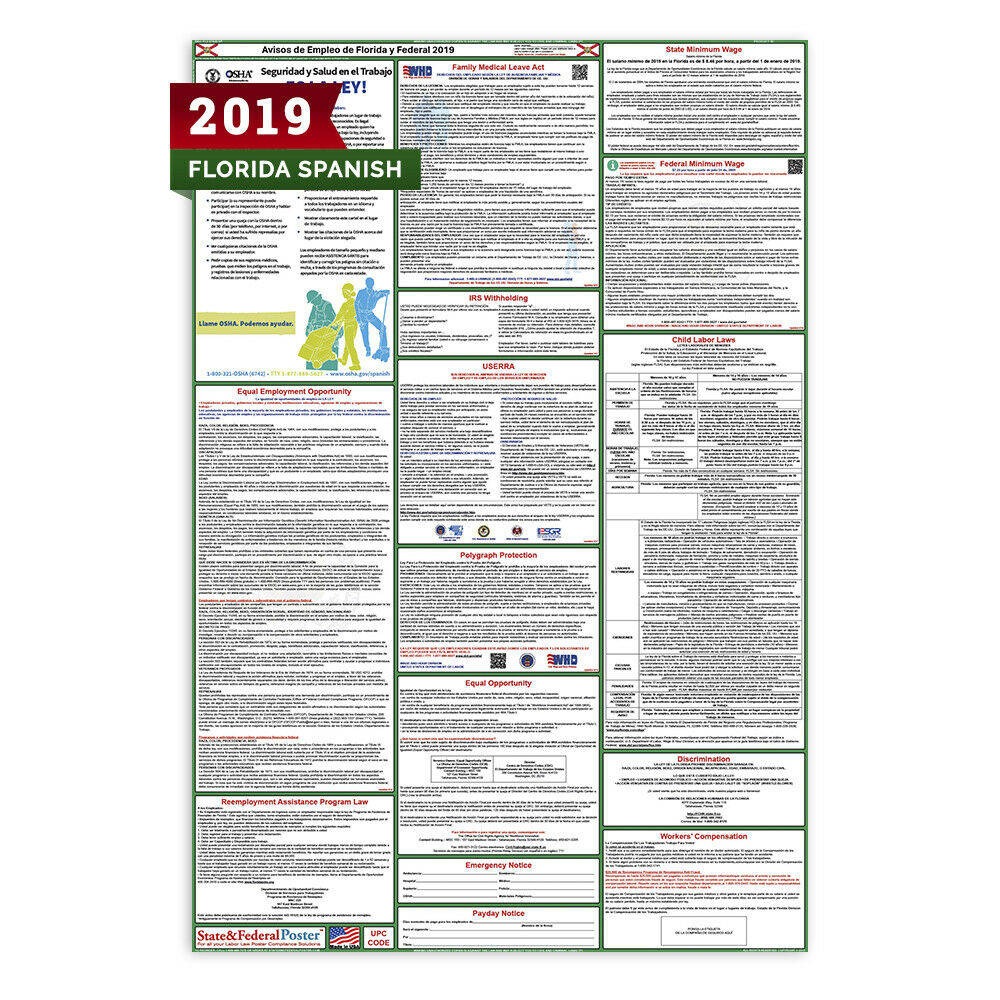 Please complete the information below. You will then be directed to our payment page. Please make your selection to order our the laminated labor law poster in English, Spanish or both.