Mission Statement
People passionate about safety, dedicated to sharing their ideas and experience, mentoring members and fostering relationships with OSHA and educational partners to improve workplace safety.
Founded 2012
The Safety Alliance for Excellence (SAFE) was established in Miami as a resource for safety, health and risk professionals to work together with OSHA, attorneys, universities & colleges, safety vendors and others who support our efforts to develop "Best Practices" for improving workplace safety. Safety Alliance meetings offer participants the opportunity to network with others who are dedicated to improving safety!
In 2017, the Safety Alliance opened additional chapters throughout Florida and In 2018, our first chapters were opened in Texas, Ohio, Indiana and Puerto Rico. The Safety Alliance will continue to explore new cities in the future as we continue our expansion nationally and internationally.
In 2020, the Safety Alliance formed Safety & Risk Advisors. In addition to providing training courses and seminars, we are also able to provide; drug testing, background screening, employee badging and other safety products and services.

By expanding our efforts, we can share our success stories or our challenges, and discuss practical solutions for improving our safety cultures by creating safer working environments for our employees.
As the Safety Alliance expands, we are currently looking for dynamic, committed, professionals to assist in starting new Safety Alliance chapters. Please email us or call 800-713-3510.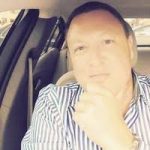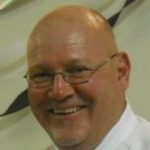 David Wessin, Founder/CEO
David founded the Safety Alliance for Excellence (SAFE) in Miami in 2012 and in 2018, also created the EHS Expo. David started his career in safety in the early 1980's working for a large kitchen cabinet manufacturing plant, in Minnesota. During his 15 years with the company, he was instrumental in developing various programs including; return to work, hazard communication, lockout/tagout and other safety programs and training that saw large reductions in workplace injuries and accidents. David also worked on the team that created ergonomic work stations throughout the entire plant and developed job rotation to reduce the amount of repetitive motion injuries. David relocated to Florida over 20 years ago to escape the cold Minnesota winters and entered the field of construction safety. Through early relationships with the Occupational Safety and Health Administration (OSHA) and serving as chairperson for the South Florida Associated General Contractor of America and also serving on their National AGC Safety Committee, David has worked diligently to improve workplace safety.
Jeffrey Raymer, Chief Operating Officer
Jeff, current President of the Jacksonville Safety Alliance, started his career in Health and Safety as an International Representative for the United Auto Workers where he spent 15 years at the GM facility in Spring Hill Tennessee. After becoming a salaried Safety Coordinator responsible for the build, install, and implementation of a new Body Shop, Jeffrey spent several years in Manufacturing as a Supervisor, Operations Manager, Business Manager, and Site Leader. He was brought back in to Safety to manage the entire complex to bring safety back to the priority and exceeded the timeline given by over one year. Promoted to Corporate Safety to develop a Change Management process and support the revisions to the current Contractor Safety program. Jeffrey retired in June 2017 and was offered employment with a nationwide General Contractor as a Corporate Safety Supervisor and he is currently performing in this role and is the owner of All Safe Resources.
Additional Safety Alliance Services
Contact the Safety Alliance today to learn more about enhancing, or assisting, your current safety program with some of our services.
Safety Training (Classroom/Online)
Accident Investigation
Background Screening
Drug Testing
Employee Badging
Ergonomics Assessments
Expert Witness
Industrial Hygiene Services
Safety Audits
Safety Training & Seminars
Safety Staffing
Safety Products
Free Workers' Compensation Insurance Review