The Safety Alliance for Excellence (SAFE), was established in 2012 to provided resources and networking opportunities for businesses and organizations to improve workplace safety.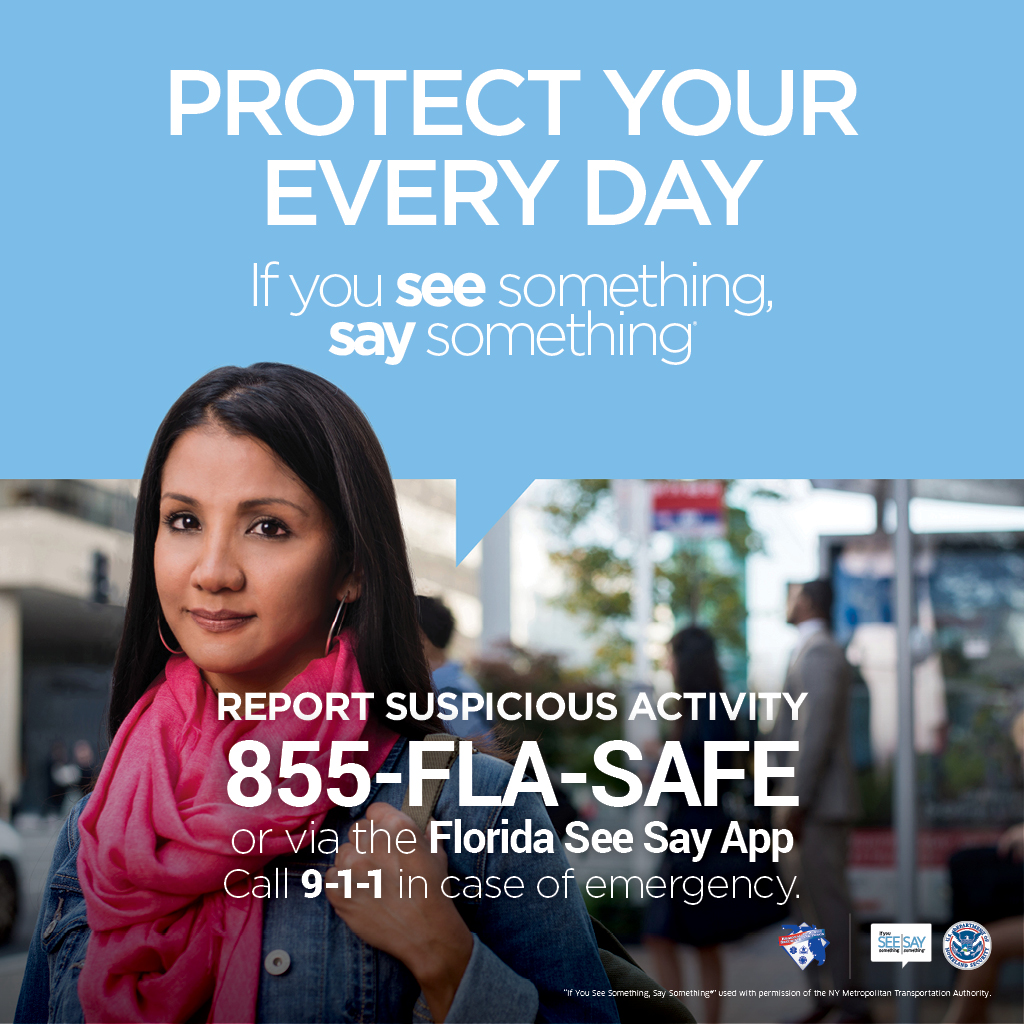 The National Threat Assessment Center (NTAC) released a report in August 2020 on Mass Attacks in Public Spaces and found that 66% of attackers exhibited behaviors that elicited concern in other people. Florida's "If You See Something, Say Something" (Florida See Say) campaign aims to raise awareness of the indicators of terrorism and terrorism-related crime, as well as emphasize the importance of reporting suspicious activity to law enforcement.
Report suspicious activity by downloading the FLSeeSay app, by calling 855-FLASAFE, by submitting online via the FDLE toolkit or by contacting your local law enforcement directly.

FREE SUBSCRIPTION: Receive our free, award winning, newsletter delivered to your inbox each week. We publish the weeks top safety & health related news stories in addition to information about upcoming training, seminars and employment opportunities.