Post your current employment position on our website today for $199! Job postings remain active on our employment page until your position is filled. We currently receive over 15,000 visitors to our website monthly and we also post your position in our weekly newsletter that is distributed to over 12,000 subscribers! (Payment is due upon submitting employment position. Credit card payments are processed through PayPal and a PayPal account is not required to complete payments)

Are you currently a safety professional looking for a new opportunity, please forward your resume to us today at info@safetyalliance.org. We have quality companies looking to fill all levels. If your company is looking to fill a current position, please contact us at info@safetyalliance.org. The Safety Alliance screens all applicants and provides quality candidates for all positions!
(NEW) Posted 12/2/2019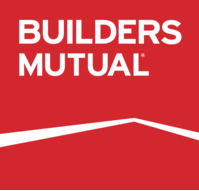 Company: Builders Mutual Insurance Company
Position: Risk Management Consultant
Location: Palm Beach, Florida
Position Description
At Builders Mutual, we take pride in creating a highly talented team that is dedicated to serving the needs of the construction industry. We are an exclusive leading writer of commercial insurance products, headquartered in Raleigh, NC with a market that includes the Mid-Atlantic and Southeast.
Leverage your industry experience and join our expanding team in this Risk Management Consultant role, based in east-central Florida covering a territory from West Palm Beach to Melbourne and other areas as needed. The risk management consultant plays a critical role in the review and assessment of current and potential clients during the underwriting/renewal process. The successful candidate's primary responsibility will consist of approximately 90% surveying accounts; additional responsibilities include conducting training and providing risk management services to prospective and current clients.
To ensure your success, you will be provided with a supportive environment as you become acclimated to Builders Mutual through our extensive onboarding process. During the first 30 days, you will attend training at our home office and with field staff in different territories. Within 60 days, it is expected that you will begin conducting individual surveys. After 90 days, success will be defined as your being able to operate with a higher degree of independence and completing reports.
This position will provide you with the flexibility to set your schedule and to work from your home office with additional field interaction. Some overnight travel is required, with travel anticipated about 2-3 days per week.
Responsibilities Include
Manage your assigned region by identifying and surveying accounts

Schedule and conduct client surveys along with preparing and submitting reports

Monitor and analyze territory trends, developing corrective action plans to improve results

Conduct training as requested by clients, associations, and manager

Provide risk management services to potential and current clients

Exhibit excellent time management skills and have the ability to work from a home office Conduct business in a professional manner so as to maintain the reputation of Builders Mutual

Work with Territory Sales Manager in support of agents within the region

Perform other duties as assigned by manager
Position Requirements
Bachelor's degree in the following fields of study is preferred: Safety Management, Risk Management, and Insurance, Business Management, Construction Management, Industrial or Environmental Engineering OR an equivalent combination of education and experience

3-5 years' experience in risk management, safety, construction or loss control

Well-developed analytical, problem-solving and decision-making skills

Strong communication, relationship building, and organizational skills

Bilingual in English and Spanish a plus

Strong computer skills (MS Office)
Preferred Skills
Insurance industry experience and knowledge

Industry-specific designations and certifications

OSHA 501 Outreach instructor certification

High degree of safety and health knowledge

Commercial and residential construction experience
Additional Information
Competitive Compensation and Benefits Package

Wellness program including $100 gym reimbursement

Do your best work, every day

Company-sponsored continuing education, designation, and certification programs

Opportunity to work with industry leaders and team members

Supportive and Collaborative work environment

Grow your technical and leadership skills

Technology stipend (monthly) and computer equipment

Company Car with a gas card
Best Method To Apply: https://www.buildersmutual.com/careers/opportunities?p=joboLJtbfwS
Employment Feed Nationally